My resume




Thank you for taking a moment to read about me! I'm going to assume you're planning a wedding. Maybe you're looking for a party DJ and want to check out my sound and lighting? You will see it below!
No matter who your are, if you're destined to be my client, you value personalized service, creativity, energy, comfort, confidence and FUN! Beyond playing music, my primary focus is offering attentive hospitality and detailed event direction -- meaning I personally take care of you while helping your event to run as smoothly as possible... to help produce this:


Alicia & Steve at Springfield Country Club - Photo by Fuller Photography
Meet Alicia and Steve. Alicia is the one wearing the heels. Here is what they said after their wedding day: "Steve was beyond great! He was so personable! From the minute we got to our reception, he was more than accommodating to our request for our bridal party opening (which was our own take on "The Lion King"). He played great music that kept people dancing all night long! Everyone commented on how great our DJ was. Watching our wedding video yesterday reminded us how many great songs were played and how many people were out on the dance floor from start to finish. Our wedding was honestly the best day/night of our lives and we were so glad we chose Steve as our DJ to just make our night even better!!!"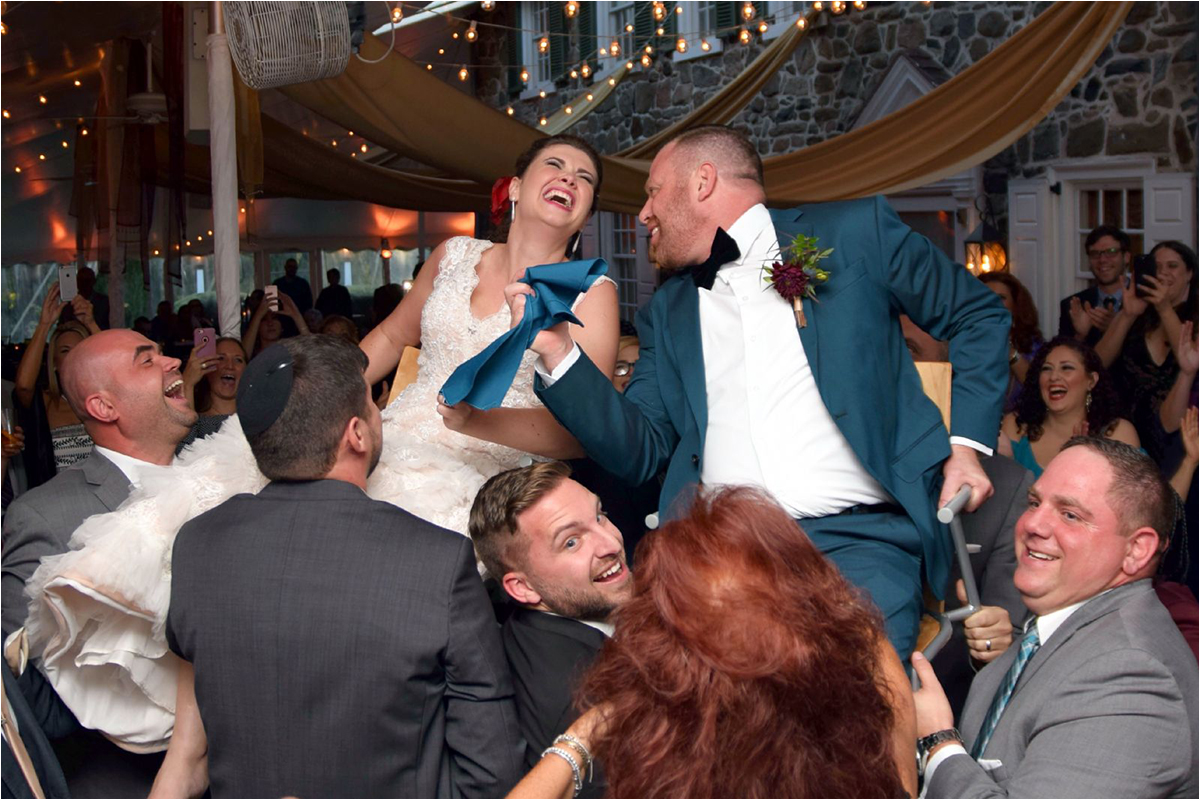 Anya & Russ at Appleford Estate
With over two decades of successful wedding entertainment and event direction, and as an award winning DJ (Top Ten Entertainer of the Year Award,
DJ Times Magazine
), I bring a broad range of experience, imagination, and music knowledge to the table. Every client receives meticulous attention to detail and an approach that will not steal your spotlight. Also smiles.
Kimberly & Jay at Hotel Monaco Philadelphia - Photo by Morby Photography
That's Kimberly and Jay above, singing "
Bohemian Rhapsody
". It was their choice for the last song of the night. In their words, "
Steve did a great job playing the type of music we were looking for and had the guests up and dancing the whole night. It makes it so much easier to plan a wedding when you have vendors like Silver Sound and Steve who are on top of their work. I would highly recommend Steve to DJ any type of event and we are so happy we chose him.
"
Still not convinced? Maybe watch some videos of past brides in action?
Zazriel & Dale at Hotel du Pont

Jeanna & Ryan at Tendenza

Ashley & Riley at Hotel du Pont

Katie & Mark at Normandy Farm

Amanda & Phil at the Barn on Bridge


Rachel & Steve at the Phoenixville Foundry

Christina & Mike at Pen Ryn Estate
I'm committed to delivering the exact style of entertainment your event deserves, presented in a polished and refined fashion.


I also work behind the scenes of your event, coordinating the efforts of everyone involved with your event, helping to execute a worry-free day. (Please note the "awww yeah" moment shown below.)


Lisa & Kevin at The Ballroom at The Ben

You still want more words? Here you go:


I don't know anyone who likes to shout during dinner. My sound equipment has been assembled to provide your event with the appropriately amplified, highest-quality of sound, while giving your guests the ability to carry on conversation at their tables. What if your ballroom has high vaulted ceilings and marble floors? To defeat echo and loud volumes, my Bose line-array sound system allows for complete sound coverage at a comfortable and appropriate level without large, unsightly speaker cabinets. Believe it or not, my speakers can be found in most of the photos here. Can you see them? Cool, right?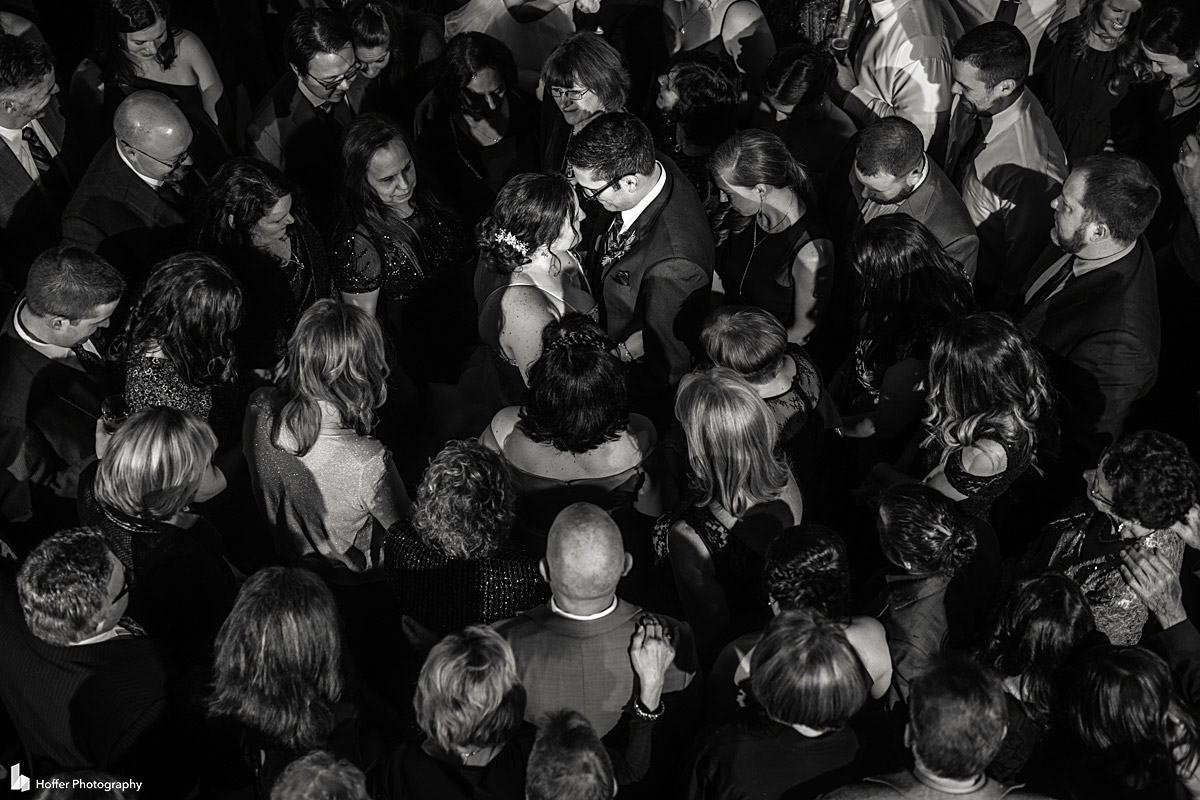 Lauren & Chris at Union Trust - Photo by Hoffer Photography
PROTIP:
You should ask me what the image above is.
My passion lies is making your guests feel involved in your special day, causing them to stay longer, have more fun, and make some unforgettable memories with you.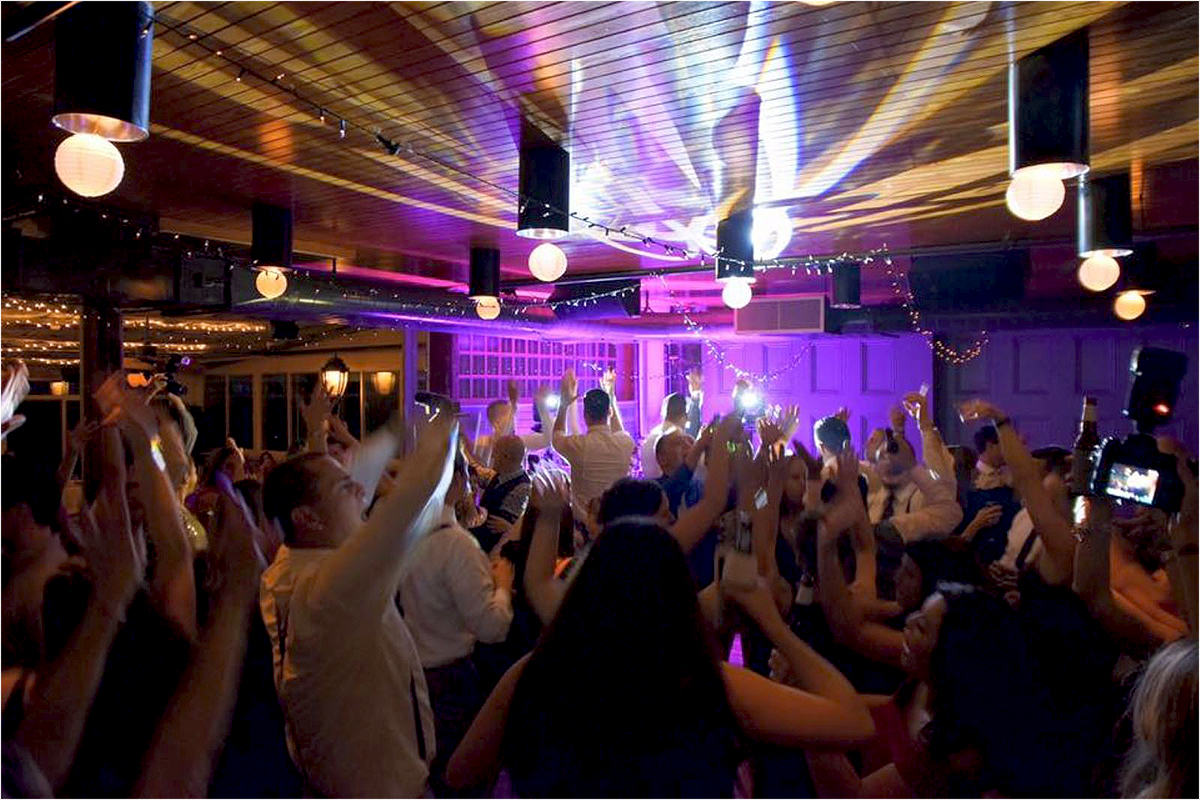 Lauren & Greg at Rockwood Carriage House
Letters of Appreciation:
Amigos de Jesus
-
The Center for Autism
-
Manna of Philadelphia
-
March of Dimes Foundation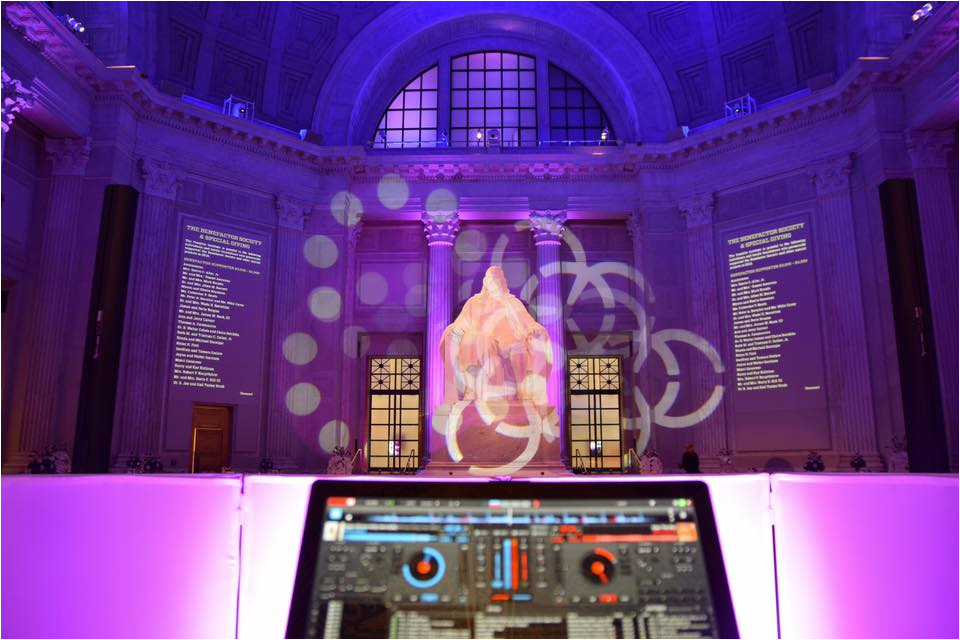 Zac & Megan at Franklin Institute
Katie & Sean's wedding reception at Merion Tribute House
The sound and lighting details:
My main sound system consists of two
Bose
L1 Model II speakers and four Bose B1 subs designed to deliver the clearest of sound with 180 degrees of smooth, uniform sound dispersion. I can also add
Electro-Voice
Evolve 50 column speakers with self-powered 1000 watt subwoofers, delivering deep and full sound. For cocktail hour, I can offer you the low-profile look of the Bose L1 Compact System, covering the room nicely with a comfortable level of sound.
Additional Equipment:
Shure
UHF wireless lapel microphone, 2 Shure ULX wireless handheld microphones, 2 Shure
55SH Series II
Cardioid Microphones, 2
Sennheiser
UHF wireless handheld microphones, a
Dell Inspiron 9400
running
PCDJ FX
, a
HP Pavilion dv5
running
rekordbox
,
Serato
, and
Virtual DJ
, a
Pioneer
DDJ-SX3 flagship 4-Channel Controller, a
Numark
MixDeck Quad Universal DJ midi controller, a
Numark
MixDeck Universal DJ midi controller, a
Hercules
DJ Console RMX controller,
Numark
CDN-88 Dual Deck CD Player,
Pioneer
CMX3000 Dual Deck CD Player,
Denon
1800F Dual Deck CD Player,
Odyssey
cases, Creative
Zen Xtra
MP3 Player,
Allen & Heath
Xone:92 Mixer, Denon DN-X400 DJ Mixer, Numark CM200 & DM1295 DJ Mixer, Pioneer SE-DJ5000 Headphones, Sony MDR-SA5000 Headphones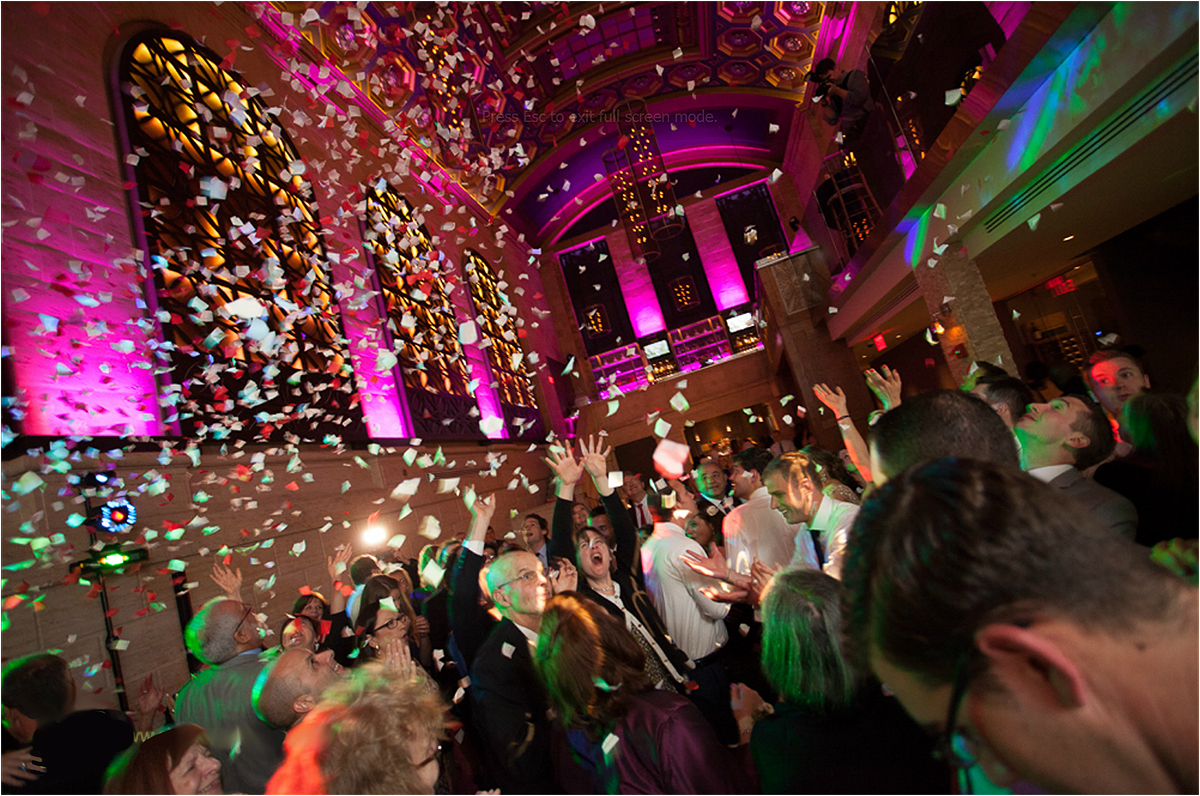 Sarah & David at Union Trust
Lighting:
Chauvet
Intimidator Spot LED 350 moving heads (
video
) , Chauvet Cubix 2.0 LED centerpiece (
video
), Chauvet Vue VI LED Moon Flower effect (
video
),
American DJ
H2O LED water effects (
video
), American DJ Fusion Tri FX bars (
video
), ADJ illuminated event facade (
video
)
You scrolled all the way to this point?!? Cool!
Want to listen to some music I happen to enjoy?


I am able to accept the
new Doctor Who
being female, because she'll likely be way better at problem solving and everything else the Doctor does.
Also, I survived the ghost pepper flavor challenge at
The Ice Cream Store
in Rehoboth Beach, Delaware. They make you sign a waiver to taste a sample. In addition to the mouth-scorching flavor I mentioned, they have about 100 totally original flavors they've created. If you've never been there, it's
worth the drive
.
I also keep it old school and purposely avoid emojis. Strictly
emoticons
. That's just how I roll. :)
Michelle & Keith at The Ballroom at The Ben
Devon & Doey at Hotel Palomar Philadelphia
I've listed the lighting above (along with video clips showing what each one looks like), but since you've scrolled down this far, you can check out
this secret clip
of what your dance floor could possibly look like.
That moment when the DJ plays the perfect song for your
Franklin Institute
wedding reception
Permalink